About the H.C. Coombs Centre
The H C Coombs Centre is scheduled to reopen during February 2022.
The training and conference facility will be undergoing a much needed upgrade after more than 30 years since the last major re-build. When completed, the Coombs Centre will provide increased conference facilities, including an additional 30-person meeting room, and an improved guest experience including a new entry and concierge area on the ground floor, fully refurbished accommodation facilities, new audio-visual systems and an expanded dining area.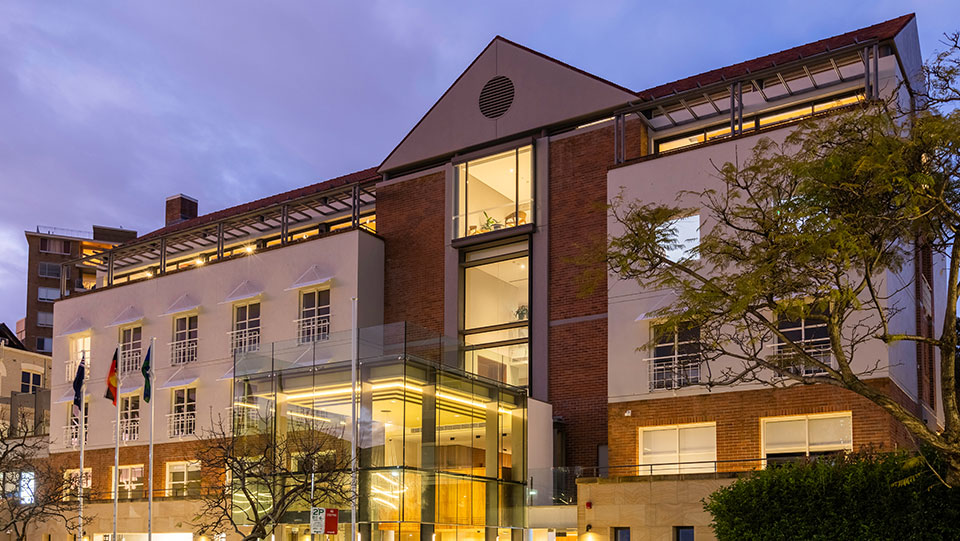 HC Coombs Features
What our clients say
The HC Coombs Centre is a unique property in one of Sydney's best locations…a secret no longer! This purpose built training facility provides an excellent learning environment with multiple areas and flexible layouts. My experience working with the staff at HC Coombs has been one of exceptional customer service and dedication to providing a first-class experience for all.

Bayer, July 2017
We found all staff friendly, responsive and genuine in their keenness to provide a high level of service and great customer experience. The room set up and workshop logistics ran very smoothly. It is uncommon that a venue makes it so easy. Even on the second morning when we had a challenge getting audio to work, the help provided was timely and competent. As a facilitator, it is awesome to be able to trust that the venue wants to partner with you to make it a great experience for everyone.

Sibelco, July 2017
I would use the H.C. Coombs Centre for future events without hesitation, and I recommend to others at Amatil looking for an exceptional venue. I have found all the staff at the H.C. Coombs Centre friendly, helpful and efficient. It is an outstanding venue for offsite team meetings, training, conference, etc., with beautiful rooms and awesome views, excellent audio visual facilities, delicious catering; all in a beautiful setting and ease of access close to public transport and by car makes it a perfect choice for events.

Coca-Cola Amatil, September 2017